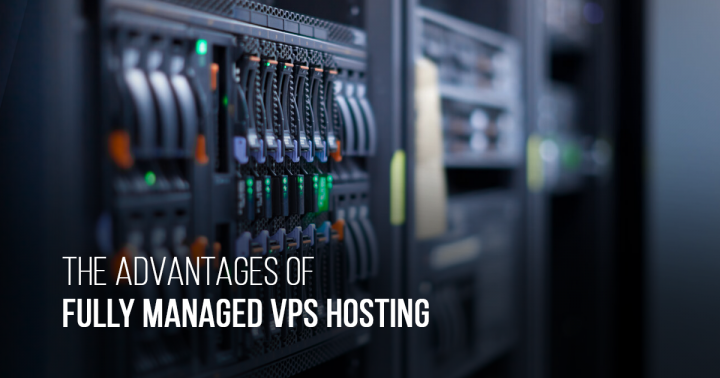 Managed VPS is most in demand for companies that are looking to set up VPS hosting for their basic infrastructure. A managed VPS hosting may sound like you need to spend additional bucks but in reality, it saves you a lot in the longer run. 
For enterprises, hiring resources for the management of servers and other VPS infrastructure may sound costly. In such a case, a managed VPS hosting is the solution to their management problems.  A managed VPS plan not only provides VPS services but also provides management services.  Here are five primary benefits of a fully managed VPS hosting plan:
Enhanced server Monitoring
As the name sounds, a Fully managed VPS is managed by the provider, thus it requires minimal server monitoring from your end. Since it is monitored effectively, threats can be proactively resolved. A lot of things that are needed periodically, like updating software and maintaining the servers, are handled by the provider.
Round the clock technical support
Businesses often face technical issues at one point of time or another. With a fully managed VPS provider, you can have access to technical support round the clock. The experts are there to guide you through the problems and will prevent major issues from occurring.
Improved security
With huge infrastructure, comes the responsibility of security management. With fully managed VPS hosting, improved security is guaranteed. They are equipped with next-gen tools to take security to the next level. With all the necessary security mechanisms and policies, they can provide better security than you can provide yourself at an additional cost! In the case of unmanaged VPS hosting, you are in charge of your security.
User-friendly Control Panel
To manage your website, you get to have your hands on a user-friendly control panel to handle admin-level tasks. You can easily add websites to the server, view performance stats, create databases, and so on.
Easy Automated backups 
Since the entire management is done by the provider, the service provider is responsible to create backups. A robust disaster recovery plan is in place so you have your hands on your data whenever you need it.
Cost-effectiveness
The cost of a fully managed VPS hosting might sound a bit more than the unmanaged one, but in reality, the unmanaged VPS costs you more effort and hassle which the fully managed services free you from. A fully managed service plan is a complete solution plan to help grow the company seamlessly.
MachCloud has all answers to your VPS requirements 
MachCloud is an all-in-one unified communication provider that offers top-notch business communication services. With a VPS powered by MachCloud, you can get your hands on Easy root access, better monitoring facilities, the Latest back-end infrastructure, maximum uptime (99.9%), a dedicated IP, and much more.
Get in touch with a MachCloud expert and discuss your business communication plan for the company today.