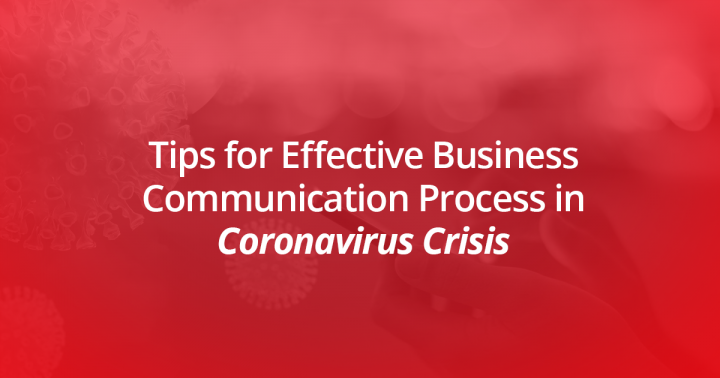 The whole world is talking about coronavirus and how it has impacted the process of business communication. Companies are forced to opt a work from home policy and believe it or not, businesses were not prepared for this! There are sandstorms in the middle East, Hurricanes in the West, Earthquakes in the East that disrupt business but never on the face of this earth has been seen a virus effecting business globally! The hype is real and so is the impact of it.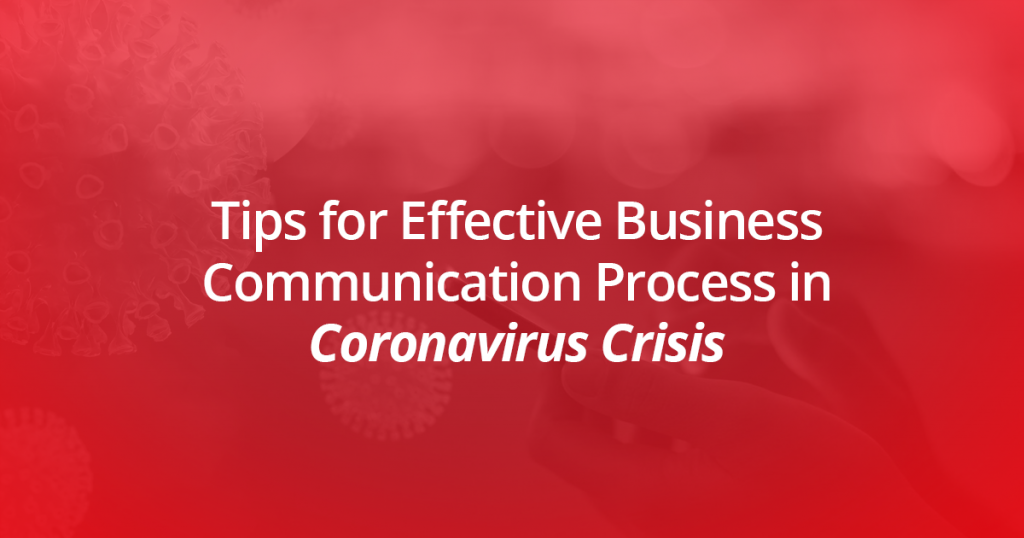 Defeating the challenges posed by Coronavirus
In the recent week, many businesses around the globe have directed the employees not to commute to work and opt for telecommuting. Since then, there has been a great increase in the adoption of systems that require employees to effectively work from home. Microsoft has been lenient enough in this time of business crises that it has offered a lot of remote workforce support through its Microsoft Teams solutions. The process of business communication is affected since remote working has become a hindrance in imparting business communications objectives throughout the teams.
ALSO READ
Here are 5 tips to support businesses carry out business communication with an effective process of business communication in this time of COVID-19 crises:
Create a COVID-19 command room: Fist thing first, there just has to be a team that delivers assets present in the actual organization from its servers especially files servers and other assets.  Your business' key personnel must be included in the team and they should (sadly) commute to work in order to make the assets available for the rest of the workforce (working from home). Don't (Just Don't) make the team of more than 7 people as a precautionary measure.
Develop an HR Action plan: An HR plan will decide and monitor the rules that your employees will have to adhere to in order to work from home. The HR Team will frequently communicate the rules via the process of business communication deployed in such a scenario.
Deploy Microsoft Teams Direct Routing: Microsoft Teams provides a flexibility to adjust calls and Call routing plans across the globe according to your business. Microsoft Teams let you connect and collaborate with your work teams efficiently while you work from home. Team leads can also monitor the progress of each project along with the communication of teams within Teams.
Keep in the communication in flow: Here's a rule of thumb: Out of sight, out of mind. As soon as the top management is away from the employee's sight, suddenly employees start to feel free. In order to keep the team intact, it is essential to keep the communication in flow
Create a process of communication plan: Since Coronavirus is not going to die so soon, it is important to have a communication plan in order to achieve business communication objectives throughout the origination. Since employees aren't commuting every day, there must be a plan to which they adhere to so the business does not have to suffer and there is minimal loss.
MachCloud – the all-in-one business communication platform
The good news is: Unlike many other businesses, MachCloud has continued its services throughout these coronavirus global crises and continue to do so until (and long after) coronavirus crises has ended. With unmatched and uninterrupted services, MachCloud offers Microsoft Teams Direct Routing, SIP Trunking, Cloud PBX and other services like MachCloud and MachCloud Solution for Microsoft Teams for better collaboration and communication in the coronavirus work from home crises.
If you haven't deployed MachCloud yet, now is the right time to make the move. Get on board with MachCloud and re-discover the process of business communication while your employees work from home this Coronavirus season.