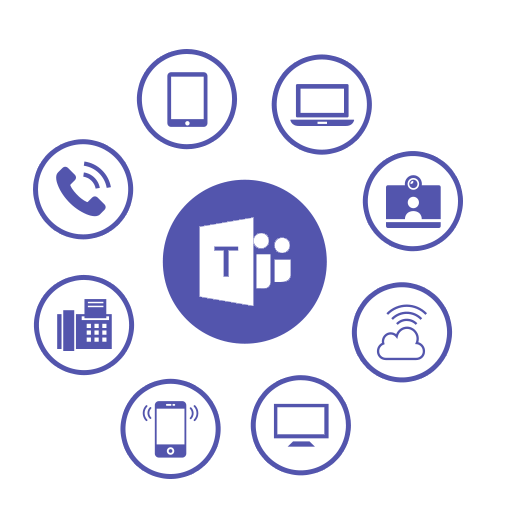 Microsoft Teams Direct Routing has transformed how employees carry out their daily work communicating and has given a new meaning to collaborative workplace. Microsoft Teams is a single app that is a hub for teamwork in the modern business space. Teams have redefined productivity and collaboration.
There is a rule of thumb: The Better communication channels and collaboration opportunities you give to your employees, the better position they will be in to perform and increase their productivity. Employees not only interact with each other, but also interact with apps to measure work progress and get key insights towards their tasks.
Increased collaboration with Teams Direct Routing
Microsoft has provided a great way to seamlessly work between communication solution, like Teams, and productivity software like other Office 365 tools. In this way, the employees can seamlessly switch between apps they are working on and collaboration tools.
With Direct Routing, it is a new ball game. Employees can conduct calls to their colleagues situated at different geographical locations. In this way, they can leverage the benefits of a cloud-based communication platform in a cost-effective manner.
Teams Direct Routing and Teams online provide the employees to work from anywhere. In this way, they get the freedom of being away from office, yet being at work at the same time. Teams Direct Routing Calling Plans are all what you need for a modern-day collaborative workplace implementation. You can add PSTN through Microsoft Teams to your Existing Cloud Voice PBX. This provides interoperability between third-party providers (like your PBX) and Teams.
ALSO READ Microsoft Teams Direct Routing: Where to start?
Microsoft Teams Direct Routing with MachCloud
MachCloud Direct Routing for Teams augments Microsoft Teams Direct Routing with added feature set. With MachCloud, you do not need on-premise equipment for the cloud voice operations. This reduces costs and increases speed while you provide support to your customers and partners. Providing a secured environment, Microsoft Teams Direct Routing is all what you need to make best use of Teams online solution for business.
Get MachCloud and discover how increases employee collaboration can improve overall business productivity.