Microsoft is yet again wining the competition in Cloud Phone System with its lucrative Microsoft Teams calling, Microsoft Teams direct routing and Microsoft Teams PSTN calling services. Since Microsoft has announced Teams Calling plans, there has been a sudden rise in the customer base and businesses are opting for Microsoft Teams Calling plans. Equipped with lucrative benefits, Teams Direct Routing and Microsoft Teams PSTN Calling services are a win-win for businesses that are already planning to update their out-dated Cloud phone systems.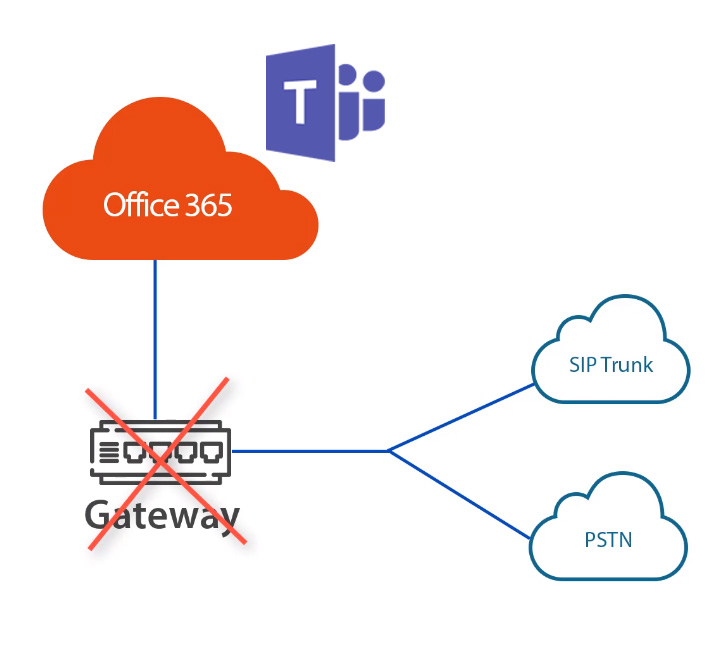 According to latest updates, the services are being offered in Europe, North America & Australia. However, CSPs can use the services to call in 196 countries worldwide. Microsoft Teams PSTN Calling is equipped with all the necessary features that are the need of businesses today. It is a productive option for businesses already having PBX System in place. Following is a precise list of the features available in Microsoft Teams Calling feature:
Once you have a dedicated phone number and a Phone System license, the voicemail services is setup automatically and provisioned to users. With this feature, voice messages are converted into text messages and sent as an email to Exchange Online mailboxes
Response Groups & Auto-Attendants
In the world of digitization, cloud communications has become transformed as well. The trend for Response Groups and Auto-Attendants is high in the competitive business market, so you do not have to miss another important call. Auto Attendants direct your callers to navigate menus to assist them for the purpose they have made the call. There are also options to add special greeting messages, background music and customized menus with multiple language options. All these features make the call more users friendly.
With this feature, you can answer calls on the behalf of a colleague or coworker on a separate device. The callers are notified about the calls being answered on the call recipients'' behalf.
The feature of group calls is a necessity in today's business environment; there are many occasions when teams have to meet up online for a quick discussion. With this feature, you can quickly setup a group and add individuals with whom you plan to share call answering responsibilities
This is a much needed feature in today's workplace. With this feature, you can temporarily put the caller on hold to generate a unique code that you can forward to another coworker so he can continue with the caller. This feature is useful if you need to switch devices during a phone call (Device getting out of battery, maybe?)
ALSO READ Resell Calling in Teams with MachCloud
MachCloud's Direct Routing Solution for Microsoft Teams Calling
MachCloud offers lucrative services to businesses with its Direct Routing for Microsoft Teams Calling Solution. This solution has given a new meaning to Collaboration with its affordable and top-notch services. The system is equipped with all the features required from an enterprise Phone system and is easily deployable. With features like One-to-one Dialogues, Reporting, Call recording, voicemail and many others, MachCloud's Teams Direct Routing is a win-win for businesses. It offers attractive pricing plans and hybrid solutions that fulfill business cloud-based communication needs of today.
Join MachCloud's Direct Routing Solution for Microsoft Teams Calling in Teams and bring more bang for your bucks in business.