With more and more businesses opting for Unified Communication Solutions, companies can benefit from cost optimization. Call accounting is a process which captures, records and keeps track on telephone usage events within the origination. Cost optimization is very necessary for businesses and therefore, companies implement cost optimization software's and adopt them to make sure their digital business communication costs are streamlined.
How are internal telephone usage costs discovered?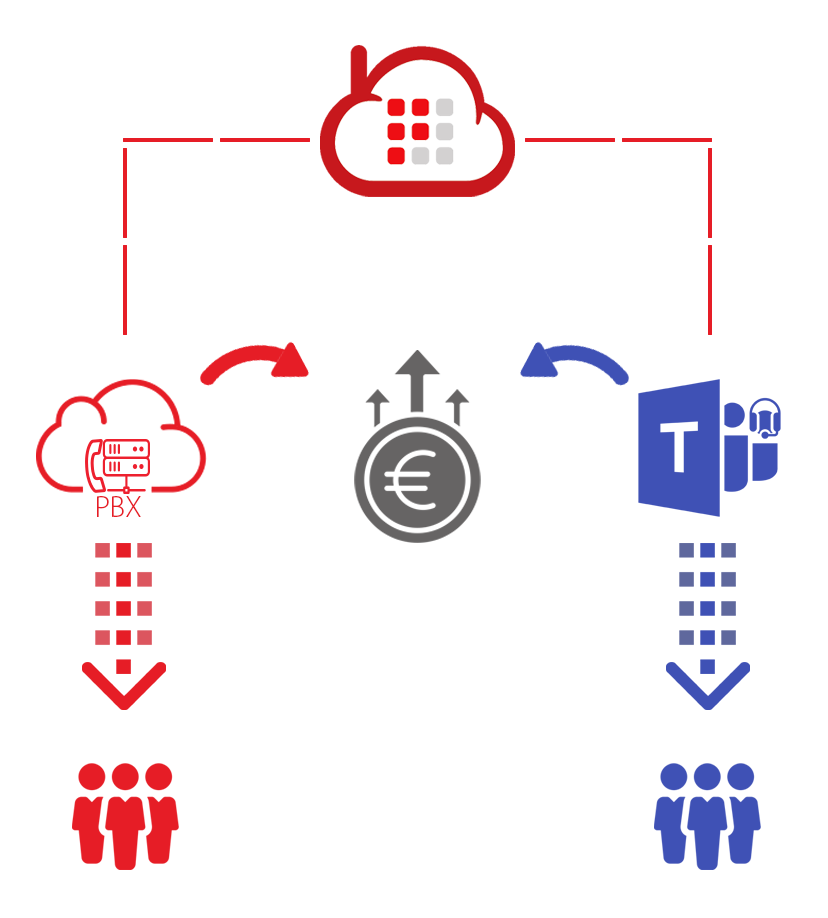 With effective call optimization solutions in place, quite recently companies have realized that there are irregular internal telephone usage costs that are caused by using different vendors. In essence, keeping two vendors give you benefits of both types of solutions like PBX and Microsoft Teams. This gives rise to internal costs and the costs outweigh the benefits. Let's make it clear: 
Harry and Alice both work in different branches of the same company that has opted IP Telephony networks. Harry has adopted PBX at one branch and Alice has adopted calling via Microsoft Teams. Over a period of time, when the company performs call accounting, it is made visible that due to differences in vendors (Cloud PBX and Microsoft Teams) there is an increase in internal telephone usage costs.
The solution to internal telephone usage cost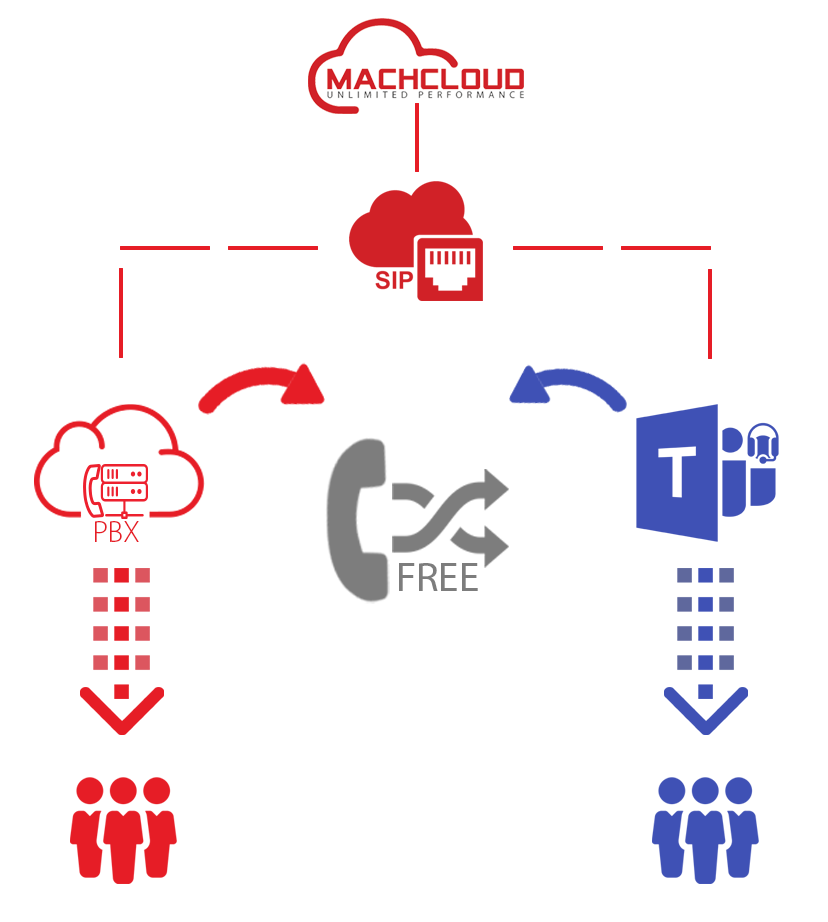 Like every problem has a solution, the problem of increase of Internal telephone usage costs also has a reliable solution: MachCloud Unified Business Communication Solutions.  With a MachCloud SIP solution in place, employees can make use of different telecom technology causing no extra internal costs to the company. That said, with a MachCloud layer in place, Harry can keep using PBX via SIP trunking and perform all the necessary business communication with Alice who is using calling via Microsoft Teams through SIP trunking and there are "absolutely no" internal telephone usage charges. This is by far the biggest benefit of MachCloud from all other SIP trunking providers and UCaaS providers in the market.
MachCloud: Ultimate UC solution for a progressive business
MachCloud not only provides solutions for internal telephone usage costs, it is a complete Service Management and solution delivery platform. It also provides services that facilitate Resellers in all aspects like enabling them with profitable margins, no costs for becoming a partner to resell Office 365 services, better client management and best-in-line technical support that is there for you 24/7. MachCloud is indeed your gateway to a successful digital business communication service that adds more value to your business, cuts costs on telephone usage and increase the flow of revenue for your business keeping you content with your business proceedings and making you explore new areas of making revenue.
Related Posts: