Choosing a Cloud PBX requires many factors to be considered. The best in line features like Fax- And Voice-To-Email, Queue Management, Auto-Attendant and similar features have to be there. Further, the factor of scalability of business shall be considered too when selecting and implementing the Cloud PBX.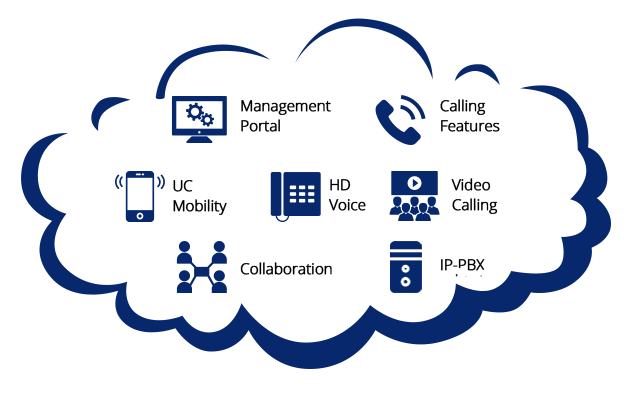 Resiliency is also a factor that makes you prefer one Cloud PBX system over another. The last point is: Cost-effectiveness. In general businesses are aware of the basic factors required for cloud PBX system implementation like scalability, affordability, resiliency etc.
Today we are going to cover a few factors that are out of mainstream to give you a hint what you should know when choosing a Cloud PBX provider. Without wasting another minute, let's dive into the details:
Meet business needs: Ensure that the cloud-pbx provider meets all of your business needs like provision of auto-attendants, digital receptionist, conference bridges CRM integration, Online phone contact management systems and many more systems that are needed in your business.
Reusing existing phone system: for startups, the initial installation includes installation of a phone system but for other companies, Cloud PBX providers can use the existing phone system in your company and save you bucks.
Cost of Startup procedure: If no special equipment is required, some cloud PBX providers offer initial setup free of cost. It is important to know the initial startup costs before you make commitment to any hosted or cloud PBX provider.
The charges details: once the cloud PBX is installed, you must know the recurring costs and cost of additional usage. Some providers charge for Additional users, Extra extensions, Long distance calls, Number of minutes of telephone, Voice mail, and Additional inbound numbers.
Customer support: If there is any issue with your business calls like loss of important business call or downtime during the timings of an important meeting, it is necessary the cloud PBX providers offer that level of customer support. An ideal provider provides 24/7 customer support.
The DR Solution: if things go wrong, there needs to be a backup infrastructure to minimize downtime of the cloud-PBX services. Having the cloud PBX infrastructure located several geographical locations, makes the PBX Providers in a strong position to claim 99.99% uptime for their customers.
---
ALSO READ
Cloud PBX vs. On-premise PBX – The Comparison
---
MachCloud PBX – the ultimate Cloud PBX provider
MachCloud offers Cloud and Hosted PBX at affordable rates and with easier management. It is a complete service management and communication delivery platform that provides unified invoice, excellent customer support, promising SIP Trunking services, Microsoft Skype4Buisness services and other Microsoft services like Dynamics 365, Office 365 etc. The plans and pricing are flexible to fit into any type of enterprise at affordable rates.
Head now towards MachCloud when you are choosing a Cloud-PBX for a complete Cloud based PBX solution for your business.
Related Posts: